Management Team
The success of our group can be directly attributed to the high quality of leadership and the strength of our management team. Our goal is to ensure the continued success of our financial representatives by providing the proper guidance and support to help them experience both personal and professional growth.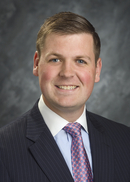 Managing Director
Office 262-409-4839
Matthew Rewasiewicz joined Northwestern Mutual in 2006. He began his career as a College Financial Representative and accepted a full-time position in August of 2008. After converting to full-time, Matt was awarded the positions of Team Captain and College Unit Director with the College Financial Representative Program of Northwestern Mutual of Waukesha where he developed new financial representatives into highly professional and successful individuals. Matt became the Managing Director of the Waukesha District Office in January of 2012 and is currently an active member of the Leadership Team of Northwestern Mutual of Waukesha.
After earning his Bachelor's degree in Consumer Affairs in Business from the University of Wisconsin-Madison, Matt was drawn to a career as a Northwestern Mutual Financial Representative when he interned at their corporate office during college. As a Financial Representative, Matt has achieved Power of 10, Pacesetter First 40 and Pacesetter Second 60 in 2009, and is one of the top new client producers in the Network Office. Matt also achieved Million Dollar Round Table in 2012. He focuses on working with individuals in the medical field, married couples, young families and entrepreneurs. He deeply enjoys the ability to impact the lives of others and help clients achieve a lifetime of financial security.
Matt grew up in South Milwaukee, WI. He and his wife Nicole currently live in Franklin, WI with their daughter Ava. They look forward to growing as a family and becoming more active in the community. In his free time, Matt enjoys playing sports including basketball and soccer, and loves cheering on the University of Wisconsin Badgers and the Green Bay Packers.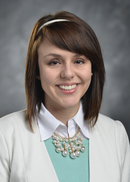 Aryn E Trad
Office Manager
aryn.trad@nm.com
Office 262-409-4848
Aryn joined Northwestern Mutual in January of 2016.  After graduating from the University of Wisconsin Oshkosh with a Bachelor of Science in Education, she was an elementary school teacher for five years.  Her experience working collaboratively with colleagues and families, as well as her passion for helping others lends itself well to her new role as a financial assistant.  She looks forward to the many new opportunities while working with the staff and clients at Northwestern Mutual. 
When not at work, Aryn enjoys spending time at her family's lake house in Fond du Lac.  She also likes to read, bake and catch up with friends.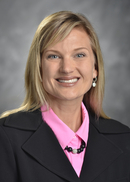 Laura L Galster
Director of Marketing
laura.galster@nm.com
Office 262-409-4837
Laura is a Wisconsin native who spent several years living in Chicago, IL and Sarasota, FL.  Laura graduated from Triton College in Illinois, and has a diverse background in direct sales as well as staffing/ team development, and fitness training. Laura joined the team in March of 2014. She is married with three children, and in her free time enjoys running with her dog, or reading a good book.
Laura is responsible for:
Scheduling appointments
Supporting our Team
Overseeing communication with our clients
Marketing the team
RSVP to appreciation events